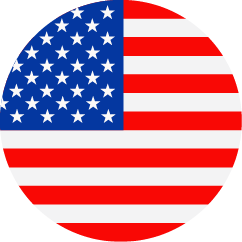 Senior Director, MSAT Lead - Process Development
United States - Maryland - Frederick
Process/Product Development & Operations
Regular
Job Description
Everyone at Kite is grounded by one common goal – curing cancer. Every single day, we seek to establish a direct line between that purpose and our day-to-day work. Join us in our mission!
Kite is seeking a highly motivated individual to join us as the Senior Director, MSAT Lead at Kite's new, state of the art, commercial Cell Therapy manufacturing facility in Frederick, Maryland (site) reporting to the Head of Global Manufacturing Sciences and Technology (MSAT).
The Senior Director, MSAT is a key leadership role within Kite Pharma's Process Development (PD) and Technical Operations organizations, providing technical and strategic leadership in supporting site commercial cell therapy manufacturing with the goal of ensuring supply, quality and regulatory requirements are met.  As a member of Site Leadership Team, the incumbent will serve as the PD functional lead and manufacturing process steward at the site focusing on key technical areas including (1) process and technology implementation, (2) site process qualification/comparability campaign planning and execution, (3) manufacturing process support including critical/major deviation investigations and product impact assessments, (4) process monitoring and improvement, and (5) site regulatory support (filling and inspections).  The ideal candidate must have expertise in cell therapy and/or biologics, GMP manufacturing experience and excellent understanding of regulations.
Key responsibilities include (but not limited to):
Build and manage a highly engaged world-class site MSAT team providing strategic leadership and direction aligned with the site, PD and with our global manufacturing network's vision and mission.
Oversee MSAT team's contribution towards manufacturing floor support, investigations of major/critical process deviations, impact assessments, process monitoring/continued process verification, MSAT laboratory studies supporting

investigations/process

improvements, process improvement projects.  
Oversee a team serving as the site technical leads for site process technology transfer (in/out) including process

qualification/comparability

campaigns, process risk assessments, process control strategies and new process training.

Oversee technical

support to regulatory filings, regulatory inspections, and health authority questions.
Build a collaborative culture with key partners (site and global) and customers including Manufacturing, Quality, Supply Chain, Facilities & Engineering, etc.
In collaboration with other functions on site, implement and maintain fit-for-purpose effective systems and business processes to assure compliance to corporate guidelines for Deviation Investigations, Technology Transfer, Process Monitoring, Raw Material Qualification, and other relevant areas.
Oversee or serve on cross functional teams and/or cross-site teams as needed.
Minimum Requirements
PhD/MS degree in relevant Science or Engineering with at least 12+ years of biopharmaceutical manufacturing, technology transfer or process development experience. Cell therapy experience is a plus OR
BA/BS degree in relevant Science or Engineering with at least 14+ years of biopharmaceutical manufacturing, technology transfer or process development experience. Cell therapy experience is a plus.
Preferred Qualifications
Demonstrated leadership experience in building high performing teams and leading senior technical leaders. Experience leading/managing managers is preferred
Strong knowledge of GMP compliance, regulations and manufacturing operations
Experience in cell culture, aseptic processing, use of single use system and automation technologies
Good understanding of tech transfer, process validation and comparability
Self-motivated, excellent prioritization, problem-solving and investigation skills
Ability to manage budget and resource management
Excellent 360-degree communication skills
Knowledge of Quality by Design and/or Six Sigma is a plus
Does this sound like you? If so, please apply today!
#LI-ML1
#IND123