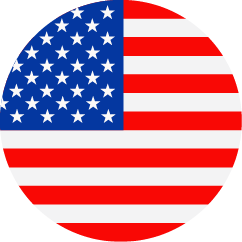 Supervisor, Quality Control Microbiology Laboratory
United States - Maryland - Frederick
Quality
Regular
Job Description
Everyone at Kite is grounded by one common goal – curing cancer. Every single day, we seek to establish a direct line between that purpose and our day-to-day work.
Kite is a biopharmaceutical company engaged in the development of innovative cancer immunotherapies with a goal of providing rapid, long-term durable response and eliminating the burden of chronic care. The company is focused on chimeric antigen receptor (CAR) and T cell receptor (TCR) engineered cell therapies designed to empower the immune system's ability to recognize and kill tumors. Kite is based in Santa Monica, CA. For more information on Kite, please visit www.kitepharma.com. Sign up to follow @KitePharma on Twitter at www.twitter.com/kitepharma.
We are seeking a highly motivated individual to join us as a QC Microbiology Supervisor in our new commercial cell therapy production center located in Frederick MD. You will work with the Quality Control team in supporting our efforts in this exciting new area of cancer immunotherapy. This role will be a hands-on resource reporting to the QC Microbiology Manager. In this role you will be responsible for the day to day oversight one of the QC Microbiology main functions; Environmental Monitoring (EM)/ Utilities Monitoring (UM) or Microbiology Testing. You will be responsible for supervisions of shift operations that could involve environmental monitoring program, water and utility testing, incoming testing of media and final product microbiological testing, as needed.
*** Shift is Wed-Sat 0700-1800 ***
Additional Responsibilities (include but are not limited to):
Supervision of all QC Micro laboratory testing
Conduct performance management of reports and have regular development discussions
Represent the group in interdepartmental and global meetings
Sustain environmental monitoring program and on-time release of product lots to patients for Kite
Support the optimization of the Aseptic gowning training and qualification program
Support internal and external audits
Maintain and support of QC Microbiology Analyst training
Assemble reports on findings from EM/UM of Kite's cGMP facility/utilities, as needed. Frequently update management on environmental trends. Implement corrective action plans when necessary
Complete routine record review of test data and related documents for in-process and routine environmental monitoring testing, drug product release. Generation of CoAs for product release
Develop, revise and review SOPs, qualification/validation protocols and reports
Support EM/UM excursions investigations as Subject Matter Expert (SME) on EM/UM.
Conduct investigations regarding out of specifications (OOS) results and address and manage deviations related to micro procedures
Provide updates at daily and weekly meetings
Monitor the GMP systems currently in place to ensure compliance with documented policies
Review proposed changes to systems, procedures, methods, and submissions to regulatory agencies, as appropriate
Gather metric information for use in continuous improvement of areas of responsibility
Other duties as assigned
Basic Qualifications:
Master's Degree and 3+ years of Microbiology experience OR
Bachelor's Degree and 5+ years of Microbiology experience OR
High School Degree and 9+ years of Microbiology experience
Preferred Qualifications:
Demonstrated leadership and management skills, including establishing direction and goals, and building good work ethics for the team
Minimum of 7 years' experience working in the Environmental Monitoring and Microbiology laboratories in an aseptic sterile manufacturing facility is preferred.
Minimum of 3 years' experience supervising/managing microbiology and environmental monitoring labs within the biotechnology or pharmaceutical industry
Experience in the application of microbiological techniques such as air monitoring, water testing, surface monitoring, genus and species identification of various microbes, endotoxin testing and sterility testing of final product.
Candidate should be well versed in various microbiological techniques including rapid release methods, and qualifying environmental monitoring processes with reference to cell therapy product
Does this sound like you? If so, apply today!