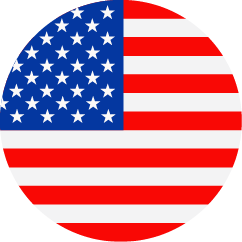 Associate Director of Supply Chain – Head of Global Logistics
United States - California - Santa Monica
Manufacturing Operations & Supply Chain
Regular
Job Description
Everyone at Kite is grounded by one common goal – curing cancer. Every single day, we seek to establish a direct line between that purpose and our day-to-day work. Would you like to join us in this mission?
We are seeking a highly motivated individual to join us as an Associate Director of Supply Chain to head the Global Logistics function based out of our Santa Monica, CA headquarters.  This Associate Director will be responsible for the stand-up of the nascent Global Logistics function through the formalization of a Global Logistics Network and Center of Excellence. The Global Logistics function is responsible for the strategic governance of all global logistics processes, partners, and tools at Kite, while also providing oversight for the execution of the tactical logistics activities in each region.
Responsibilities of the Associate Director of Supply Chain – Head of Global Logistics include:
Department Head

Oversee the Global Logistics department, including its assets and employees

Recruit, interview, select, train, motivate, coach, and mentor the Global Logistics team

Plan and implement budgets and review financial reports

Develop and maintain key performance measures including measures around spend and cost
Global Policies

Define global and regional roles and responsibilities

Provide guidance for regional SOPs
Standardization

Drive harmonization between regions

Maintain courier and technology alignment globally

Develop and implement robust inbound and outbound cold chain logistics processes globally
Innovation and Continuous Improvement

Develop continuous improvement plans for Kite's Global Logistics infrastructure

Assist in the identification and implementation of continuous improvement opportunities and customer satisfaction opportunities

Identify, initiate, and manage cross-functional logistics projects using appropriate project management expertise and methodologies

Manage the operational aspects of ongoing projects and serve as liaison between project management, project team, Quality, and line management
Logistics Service Provider (LSP) Vendor Management

Develop and manage partnerships and relationships with LSPs

Oversee performance management of LSPs

Identify, qualify, and implement new LSPs

Provide RFP support through the identification process

Provide ongoing contract support: CDA, MSA, SOW​
New Business Startup

Provide logistical support and expertise to new product launches and the geographical expansion of existing products

Consult on logistics capabilities in various regions:

Conduct trade compliance analysis

Support lane analysis

Support shipping qualification
Trade Compliance

Manage relationships between brokerage services and LSPs

Oversee the completion of a company trade compliance manual

Support creation of company-wide training

Enforce corporate compliance as it pertains to the transportation of goods domestically and internationally

Support international trade compliance issues

Risk Management

Ownership of the Global Logistics risk management plan

Proactive risk identification and resolution

Global issue escalation and mitigation/resolution

Conduct LSP FMEAs

Support Global RCAs and CAPAs
Requirements:
Ph.D. degree with 2+ years' experience in Supply Chain Transportation and/or Global Logistics
OR
MS / MA Degree with 8+ years of the aforementioned experience
OR
BS / BA Degree with 10+ years of the aforementioned experience
OR
High School Degree with 14+ years of the aforementioned experience
Preferred Qualifications:
Proven typical skills and knowledge required to contribute to a Global Logistics organization with international scope and impact

Experience in managing transport lanes for international shipments

Experience in managing transport lanes for cold chain pharmaceuticals is a plus

10+ years of people and project leadership

Proven track record of leading, developing and managing direct staff and cross functional teams

Practical expertise with cGMP manufacturing and regulatory regulations and requirements for pharmaceuticals and devices

Ability to think critically, and demonstrate troubleshooting and problem-solving skills

Excellent interpersonal, verbal and written communication skills

Ability to function efficiently and independently in a changing environment

Familiarity with various regulations including those related to hazardous shipments, employee safety, and freight classifications

Demonstrated knowledge of pharmaceutical manufacturing of biotechnology products, aseptic processing, cell therapy products and process development

Experience working in ERP systems

In depth experience in Microsoft Excel (tables, arrays, formulas, conditional formatting)

Experience in statistical analysis using JMP or Minitab

Professional certifications and membership in Professional Associations (APICS CLTD, CSCP)

Previous experience with cell therapy products is a plus
Does this sound like you? If so, please apply today!
#IND123
#LI-ML1