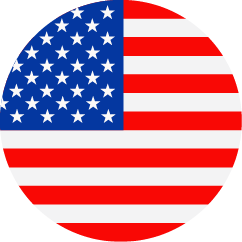 Director, Medical Affairs Research - HIV
United States - California - Foster City
Medical Affairs
Regular
Job Description
Director, Medical Affairs Research, HIV
Gilead Sciences, Inc. is a research-based biopharmaceutical company that discovers, develops and commercializes innovative medicines in areas of unmet medical need. With each new discovery and investigational drug candidate, we seek to improve the care of patients living with life-threatening diseases around the world. Headquartered in Foster City, California, Gilead has operations in North America, Europe, Asia and Australia.  Gilead's therapeutic areas of focus include HIV/AIDS, COVID-19, liver diseases, cancer and inflammation. Location is our Headquarters in Foster City, CA
The role of Real-World Data (RWD) has greatly expanded and has been recognized to providing value to determine comparative effectiveness, longer-term safety and efficacy outcomes, rationale for payor and clinical decisions and an evolving role in the regulatory process.  Gilead commitment to research emphasizes the importance of continued focus on science and patient outcomes throughout the lifecycle of our compounds. 
As such, Medical Affairs maintains a robust research portfolio across our therapeutic areas including investigator-initiated studies, collaborative studies, Medical Affairs led prospective research and studies encompassing RWD and patient reported outcomes (PRO). This important role focuses on real-world data and PRO data collection, generation, interpretation and dissemination and conducting original research to improve patient outcomes throughout the lifecycle of our medicines.
We have the following exciting opportunity in our Foster City, CA location. We are seeking an experienced, well organized professional who will develop, implement and manage RWD and Observational Research (OR) strategies and tactics to demonstrate the value of pipeline and inline products in HIV/AIDS.
Principle Roles and Responsibilities:
Participate in the development of Global Medical Affairs Plans for HIV treatment and prevention and outline strategic approaches for generating required evidence and research output necessary to the plan.
Contribute to development and execution of the MAR strategy and activities to demonstrate the value of Gilead medicines
Lead and contribute to research activities focused on the broad areas of pharmacoepidemiology, including retrospective database analyses, prospective cohort studies, PROs and real world research
Create or co-develop study concept documents, protocols, analysis plans, and final study reports, as well as draft abstracts and manuscripts for studies which include relevant outcomes
Work cross functionally to assess, evaluate and select which data sources, cohorts, registries and collaborators represent the best partners to achieve the strategic objectives and data generation plans
Collaborate with colleagues in multiple other functional areas, including HEOR, Therapeutic Area Medical Directors, Commercial Strategy and Clinical Development
Provide high quality technical and methodological support to cross-functional teams to effectively use clinical, and humanistic data to optimize treatment practice and improve patient outcomes throughout the lifecycle of our medicines
Contribute to assessing data gaps and to providing input on clinical and PRO endpoints with Phase II/III/IV clinical trials in partnership with Medical Affairs, Clinical Development and Commercial
Develop scientific communications (e.g., manuscripts, scientific forum presentations, slide decks) to build the peer reviewed published scientific evidence base
Maintain and continue to enhance knowledge of technical and methodological advances and trends to ensure best approaches are used in studies and evaluations
Engage key clinical and methodological experts and facilitate the building of relationships via collaboration on various projects.  Provide methodological support at advisory boards, regional educational programs, conferences and other external meetings
Adhere to all applicable pharmaceutical codes, Office of Inspector General (OIG) guidelines, and Gilead policies
Exhibit Gilead's core values: integrity, teamwork, accountability, excellence, and inclusion
Specific Education, Skills and Experience Requirements:
Deep knowledge and prior working experience in fields of Gilead's areas of interest, especially RWD and PRO in HIV/AIDS
Advanced scientific degree (Ph.D., MD, Pharm.D. or equivalent) ideally in Epidemiology, Public Health, Outcomes Research, or Biostatistics, with a minimum of 6+ years of experience in pharmaceutical or related industry, and 4+ years of OR
Strong methodological knowledge including retrospective and prospective study design and analysis, database assessment (including quality assurance metrics to ensure validity and robustness of the data elements) and analysis, advanced statistical methods needed for observational data, real world studies and/ or PRO development.  Proven track record as demonstrated by publications in peer-review journals
Excellent project management and organizational skills, including management of multiple priorities and resources
Proven track record of executing clearly defined goals and objectives
Affinity for a collaborative, team-oriented environment and approach; ability to network and partner with internal and external stakeholders, including medical thought-leaders, and academic institutions
Aptitude for, and experience in, scientific dissemination of study outputs focused on internal and external stakeholders
A comprehensive understanding of global healthcare systems is preferred
Excellent oral and written communication skills and interpersonal skills
Knowledge of Microsoft Office suite (Word, PowerPoint, Excel, and Outlook) is required
Ability to travel frequently (+/- 30%)