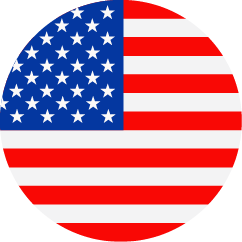 Manager, Analytical Development
United States - California - Santa Monica
Process/Product Development & Operations
Regular
Job Description
Manager, Analytical Development:
Kite's Analytical Development team is seeking a highly motivated individual with sound laboratory, analytical sample testing and leadership experience, to contribute towards milestones on innovative cell therapies for cancer treatment. This individual will provide leadership to a team responsible for analytical testing of vector and T cell therapy products, contribute towards maturation of research analytical methodology needed for successful implementation into GMP release testing, and support the hiring/onboarding of new staff. He/she will also be responsible for reviewing/communicating critical study plan information to staff and directing day-to-day lab operations and analytical testing. The Manager will also provide oversight of laboratory studies, review of analytical data, ensure appropriate documentation, review/release testing results and provide troubleshooting, as needed. The Manager will also review and approve procedures, memorandums, SOPs and reports. Furthermore, they will work with other Analytical Development, Process Development,
Research and Quality Control leaders/teams on collaborative process improvements and platform innovations.
Key Responsibilities
Manage day-to-day analytical activities including timelines, testing plans, objectives setting and internal lab operations
Ensure standard operating procedures, analytical test methods, analytical sampling/testing plans and records meet the highest industry standards of excellence
Manage product/vector characterization and analytical activities, in support of vector and engineered immune cell product development
Engage within analytical development and cross-functionally with process development, manufacturing and Quality, to advance vector process development and T cell therapy programs
Evaluate existing/future analytical methods for vector and cell therapy products to identify improvements and opportunities for increased efficiency
Participate in development, review, and implementation of policies and procedures for existing and future operations, to enhance quality of support and efficiency
Support the ongoing development, implementation and maintenance of an appropriate staff training program, to ensure competency and compliance with Company SOPs, including staff training and relevant documentation, to maintain regulatory compliance
Support the Director, Analytical Testing and Logistics in the hiring/onboarding of new staff members
Provide input to develop budget and assure appropriate resourcing of the analytical development group
Help foster a collaborative work environment with key client groups in Research, Vector and T Cell Process Development, Quality and Manufacturing
Basic Qualifications
MS/MA in Biochemistry, Cell Biology or related discipline with 4+ years of related experience
BA/BS in Biochemistry, Cell Biology or related discipline with 6+ years of related experience
HS Diploma with 10+ years of related experience, will also be considered
Preferred Qualifications
Demonstrated experience in leading or managing an analytical testing team
Experience in analytical method development and optimization, technology transfer and method qualification/validation
Understanding of process development/pharmaceutical manufacturing of biotechnology products and cell therapy products
Previous experience in the analytical testing of cell therapy products, is a plus
Ability to lead a diverse, experienced technical staff team with attention to detail and mindfulness of staff career development
Proven ability to work effectively with both subordinate staff and senior level leaders
Ability to function efficiently in both team-based and independent roles, in a dynamic and ever-changing environment
Self-motivated, detail-oriented, excellent interpersonal communication and writing skills
Ability to think critically, and demonstrated troubleshooting and problem-solving skills
Willing to accept responsibilities outside of the initial job description
Proficiency with polychromatic flow cytometry, cell-based assays, qPCR/ddPCR and/or ELISA
Experience with data analysis software, such as JMP, is a plus.
#LI-ML1
#IND123