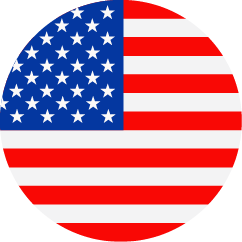 Graduate Intern, Global Supply Chain
United States - California - Santa Monica
Manufacturing Operations & Supply Chain
Intern
Job Description
We are seeking a highly motivated and passionate individuals to join our Summer Internship Program! As an intern at Kite, you'll have the unique opportunity to learn about cell therapy from some of the brightest minds in biotech while making a meaningful impact. We're committed to developing early talent, and we welcome motivated individuals with a passion for transforming the way cancer is treated. The program also offers the opportunity for networking within Kite and Gilead, social events with fellow interns and Kite leadership as well as career development trainings while providing competitive compensation and relocation assistance for eligible candidates.
The Role of the External Supply and Partnerships Intern.
The individual in this intern position in Global Supply Chain will be responsible for assisting with facilitating cross functional activities required to manage our contract manufacturing organizations (CMO).
The Intern will work alongside the current Kite CMO Team and will closely collaborate to develop and maintain relationships with CMOs.  This opportunity will allow the Intern to leverage their broad knowledge to coordinate and collaborate with key stakeholders to ensure critical material supply from valued partners.  As a result, the Intern will have demonstrated experience putting risk mitigation plans in place leading to strong interdepartmental and external business relationships.
Responsibilities will include, but are not limited to, the following:
Assist on development of risk mitigation planning and implementation

Supports development and maintenance of CMO performance metrics and reporting

Supports material planning and ordering to ensure no disruption to patient supply

Supports the current CMO team in routine communications with CMOs and internal stakeholders

Supports Sourcing and Procurement in sourcing events, RFPs, and contract development

Collaborates with External Quality Operations and Product Quality Leads on disposition planning

Collaborates with key business stake holders to ensure URSs, Specifications, Part Numbers and other business enabling documents are created to support work with CMOs

Collaborates with Operations Teams and Regulatory to ensure program timelines are met and regulatory preparation has been aligned with the CMO

Supports Change Controls and deviation investigations for clinical and commercial materials, as needed
Basic Qualifications:
Must be at least 18 years or older

Must have a minimum GPA of 2.8

Must be currently enrolled

 in a full-time graduate degree program at an accredited university/college

Must have completed at least one year of study at an accredited university/college prior to internship commencing

Must be enrolled in the Fall Semester at an accredited university/college after the completion of the internship - graduation date of December 2022 or Spring/Summer 2023

Must be able to complete a 10-12 consecutive week internship between June and September

Must be eligible to work in the US and will not require future sponsorship by Kite, a Gilead Company

Must be able to work remotely or relocate if necessary and work at the designated site for the duration of the internship

Must show proof of COVID-19 vaccination 3 months prior to start of internship

Must not be employed at the time the internship starts
Preferred Qualifications:
Currently enrolled in Graduate Degree with emphasis in Supply Chain or Operations Management

Proficiency with MS Office Suite

Ability to identify issues and seek solutions

Ability to work both independently and collaboratively/Ability to work in collaborate in cross functional teams in fast pace, dynamic team setting

Efficient, organized, and able to handle short timelines in a fast-paced environment

Experience and/or interest in the Biotechnology, Pharmaceutical or health-care industry

Knowledge and understanding of Good Manufacturing Practices (GMP), Quality systems required to maintain a GMP environment and regulatory policies

Experience with optimization and statistical data analysis tools