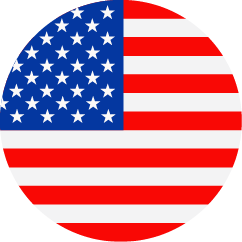 Director, Medical Affairs Inflammation, Pipeline
United States - California - San Diego
Medical Affairs
Regular
Job Description
Director – Medical Affairs Inflammation, Pipeline
At Gilead, we are driven to develop lifesaving products that make a difference for patients around the world. Every day, we to transform the promise of science and technology into breakthrough, innovative therapies that have the power to cure, prevent or treat disease. As a research-based biopharmaceutical company, we are revolutionizing healthcare by bringing medicines to patients in the areas of unmet need including HIV, liver diseases, hematology and oncology, and inflammation and respiratory diseases. When you join Gilead, you join our mission to change the world by enabling people to live healthier and more fulfilling lives.
Making an impact on a global scale
For over 30 years, Gilead has been a leading innovator in treating and preventing HIV and we developed today's leading medicines for treating viral hepatitis. But this expertise is just a foundation for our ambitions. As part of our research and development program,
Gilead is advancing a pipeline of novel investigational agents for inflammatory and fibrotic diseases, addressing multiple targets with potential application across a broad range of disorders. In this role, you will drive the global commercial development strategy for our Inflammation treatment therapies across several diseases. From clinical trial design and endpoint determination, lifecycle management and new indications, to commercial valuations, you'll be providing insights and commercial value by partnering with Clinical Development, Medical Affairs, Value and Access, Early Research and Corporate Development to drive an integrated, global Inflammation commercial development strategy and plan.
Key Responsibilities
Reporting to the Senior Director, Pipeline Medical Affairs Lead, this role will contribute to the development strategy of pipeline assets in the Inflammation and Fibrosis therapeutic areas.
Specific responsibilities will include:
Effectively incorporates and translates both internal and external insights into scientific research and development plans, including but not limited to trial endpoint selection, Target Product Profiles (TPP), Go/No-Go Criterion, and Value Proposition Strategies.
Provide cross-functional leadership and oversight to the development of Core Communication Plans for assets in early clinical development stages. Deliverables include early Medical Narratives, Integrated Evidence Plans, Publication Plans, and Educational Objectives.
Map external stakeholders for priority disease areas and for use across core cross functional partners. Maintain partnership with external stakeholders across various development opportunities that can include trial guidance and participation, characterizing treatment landscapes, the patient journey, and payer needs.
Establish a strong collaborative partnership with R&D to ensure development plans have the potential to deliver differentiation for payers, patients, and providers
Foster a strong partnership with Global Commercial, Value & Access, and Analytics teams in conducting market research, developing forecast assumptions, assessing cornerstone and adjacent opportunities for launch potential
Conduct assessments to gain a clear understanding of current and future unmet needs and market dynamics by researching disease states and developing patient flows, situation assessments, and strategic options that maximize program value
Provide Medical Affairs leadership to Development Project Teams, Global Commercial Teams, and Decision Review Committees or Program Strategy Teams as requested.
Provide assessments to support Business Development evaluation of external opportunities, including proactively identifying & elevating companies/compounds of high organizational interest
Knowledge, Skills and Experience
We're seeking a strategic, influential leader with:
At least 10 years of relevant experience in the biotech or pharmaceutical industry, including strategic product planning and lifecycle management

Substantial product development experience & knowledge

Knowledge of major markets in terms of access environments, regulatory pathways and other factors that may impact a product's approval and utilization

History of establishing trusted relationships with external stakeholders on the development and execution of Medical Affairs strategies

Ability to develop deep and credible collaborations with partners in Global Commercial, Research, Development, V&A, and Regulatory groups

Strong qualitative and quantitative analytical skills demonstrated by the ability to identify and interpret complex issues. Opportunistic thinker with strong judgement and analytical mindset

Excellent communication and interpersonal skills and the ability to work successfully with varied audiences and executives

Ability to synthesize findings and clearly articulate implications from multiple sources of information, and to formulate strong, actionable recommendations

Advanced degree in life sciences / medicine preferred
The Gilead Difference
Everyone at Gilead is motivated by our overarching mission to discover and deliver innovative therapies that improve patient care in areas of unmet medical needs. But it's just what we do that gives us an edge, it's how we do it. We expect everyone at Gilead to lead by example, guided by our core values:
Integrity – Doing What's Right

Inclusion – Encouraging Diversity

Teamwork – Working Together

Accountability – Taking Personal Responsibility

Excellence – Being Your Best