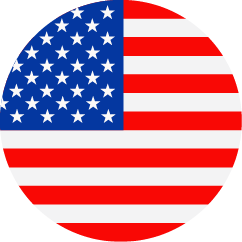 Research Scientist, Analytical Operations (Peptide, Parenteral, or Inhaled Product Characterization Specialties)
United States - California - Foster City
Process/Product Development & Operations
Regular
Job Description
Job Responsibilities:
Responsible for conducting scientific research for the development of drug candidates or the support of marketed drugs.
Applies the principles and techniques of Analytical Chemistry to products and problem-solving.
Learn, understand and master several experimental techniques. Quickly adapt and employ new experimental approaches as needed based on the changing nature of R&D.
Works under minimum supervision of senior staff to advance the development of state-of-the-art techniques to characterize drug substances and drug products.
Presents results of work, interprets data, and draws conclusions regarding presented material and nature of work.
Maintains full working knowledge of principles and theories, applying such knowledge to the direction that supports Company interests.
Demonstrates emerging ability in developing methods, techniques and evaluation criteria for obtaining results and interpreting experimental outcomes.
May make contributions to scientific literature and conferences or regulatory filings.
Essential Education, Experience & Skills:
PhD in pharmaceutical sciences, analytical or physical chemistry, materials science, or engineering. Post Doc or industry experience strongly preferred.

Possess understanding of analytical and physical chemistry principles.

Demonstrate experimental precision, accuracy and strong data interpretation skills.

Logical, data driven, independent thinking, problem solver, innovative, creative and resilient

Excellent scientific and business communication skills (both verbal and technical) and interpersonal skills are required.

Must think critically and creatively and be able to work independently, determine appropriate resources for resolution of problems and have strong organizational and planning skills.
Preferred experience:
Experience in amino-acid synthetic peptide physical and chemical characterization through chromatographic techniques (e.g. SEC, CE, RPLC, HIC) and peptide mapping is strongly preferred

Experience in developing analytical methods for parenteral and/or inhalation products is strongly preferred.