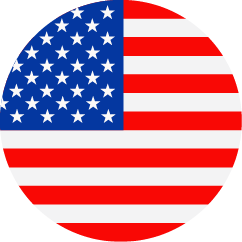 Executive Regional Director, Oncology Sales - West
United States - California - Los Angeles, United States - California - San Francisco, United States - Illinois - Chicago, United States - Texas - Dallas, United States - Texas - Houston, United States - Washington - Seattle
Sales
Regular
Job Description
The Executive Regional Director, Oncology Sales, is responsible for leading sales for a defined customer base, supporting and growing a sales team focused on consistently achieving or exceeding regional sales targets.  The ideal candidate will have a record of accomplishment and inspirational leadership as well as the ability to adapt to a rapidly evolving product & competitive environment. Beyond this, they will possess the strong communications, coaching, and analytical skills necessary to position Gilead as a leader in the oncology field.  
This unique opportunity supports the West. The region consists of the states between California and Illinois. 
Partners with the Oncology Business Unit leadership to build an expanded, top-tier national Oncology Sales Force, including the hiring of both exceptionally talented Regional Sales Directors and Senior Therapeutic Specialists.
Proven in all aspects of selling, i.e., technical knowledge, sales techniques, interpreting/analyzing data, and an in-depth understanding of the medical field and biopharmaceutical industry
Analyze, understand, and present scientific/technical details by bringing to bear a thorough understanding of pharmaceutical marketing and sales regulations, guidelines, and policies.
Possesses strong interpersonal skills and proven ability to partner strategically and work collaboratively with cross-functional partners across many distinct functions to ensure product and organizational growth. E.g., Marketing, Medical Affairs, Managed Markets, Commercial Operations, Human Resources, Legal, and outside vendors.
Leads product and disease state discussions during internal and external-facing meetings.
Proactively shares knowledge of a new product or disease state developments, including new considerations of the clinical rationale for the use of Gilead and competitive brands
Ensure that the sales team is well-versed in product knowledge, coaches on sales skills, market conditions, and guides the team to develop Brand Plan strategy & tactics for institutional account management and HCP sales,
Monitors and assesses competitive sales activity in the market and provides resulting strategic recommendations to Sr Leadership.
Partners with Vice President of Sales and Marketing and the analytics team to develop, implement, and manage the individual sales IC goals for each region and territory
Demonstrates a commitment to Gilead's ongoing Inclusion & Diversity efforts.
Ensures all department personnel is fully informed of, and in compliance with Gilead commercial compliance policy, all applicable federal and state laws and guidance relating to product promotion and information dissemination including, but not limited to, the Federal Food, Drug, and Cosmetic Act, the Food and Drug Administration's implementing regulations, the Federal Anti-Kickback Statute, the False Claims Act, PhRMA, Corporate Code of Business Conduct and the Office of the Inspector General's Compliance Program Guidance for Pharmaceutical Manufacturers.
Basic Qualifications:
Bachelor's Degree and Fourteen Years' Experience
OR
Masters' Degree and Twelve Years' Experience
OR 
Ph.D. and Twelve Years' Experience
Ability to engage in travel as may be reasonably required, including regular travel within the assigned area (and, to the extent applicable, satisfaction of any requirements associated with such travel).
Satisfaction of any onsite visitation requirements of healthcare practitioners within assigned area, if applicable (which may include but not be limited to, by way of example, vaccinations, drug and background screenings, and any other requirements that may be adopted by certain healthcare practitioners).
To perform this job successfully, the employee must be able to perform each essential duty satisfactorily.  The requirements listed above are representative of the knowledge, skill, and/or ability required.  Reasonable accommodation may be made to enable individuals with disabilities to perform the essential functions.
Valid driver's license in the state the position resides in is required
Preferred Qualifications:
Fourteen years of validated commercial leadership experience in the pharmaceutical or healthcare industry (preferably in specialty pharmaceuticals) – including five years of pharmaceutical sales Executive Management Experience.  Extensive launch experience building a sales team, organizing, driving, and inspiring success.
Prior oncology expansion experience preferred
Ability to leverage novel technologies and platforms to access customers and drive business
Typical candidates will possess a BA or BS degree, preferably in life sciences, business administration, or equivalent.