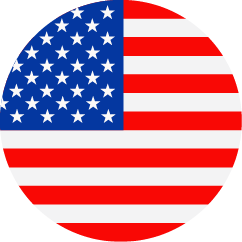 Cell Therapy Specialist II - $8,000* Sign On
United States - California - El Segundo
Manufacturing Operations & Supply Chain
Regular
Job Description
Kite is seeking a highly motivated individual with cell culture experience to work on innovative T cell therapy for cancer treatment. The Cell Therapy Specialist will be responsible for cell culture media preparation, cell processing and cell expansion in a cGMP manufacturing facility.

Responsibilities include, but are not limited to:
Perform all tasks associated with the manufacture of commercial product following batch records and SOPs
Work as part of a small team to execute GMP runs in close collaboration with Product Sciences and Quality
Assist in the development of standard operating procedures, batch records, deviations and change controls
Maintain appropriate inventories of material and supplies within the cleanroom areas to support manufacturing activities.
Successfully troubleshoot processing and equipment issues
Other duties as assigned
Basic Qualification:
AA Degree with 2+ years of experience in

pharmaceutical / biotechnology or similar manufacturing cGMP

High School Degree with 3+ years of experience in

pharmaceutical / biotechnology or similar manufacturing cGMP
Preferred Qualifications:
Bachelor's degree preferred or 2+ years of cGMP experience in a manufacturing

pharmaceutical/biotechnology

environment
Cell culture processing experience

Previous experience with cell therapy products is a plus

Demonstrated knowledge of pharmaceutical manufacturing of biotechnology products, aseptic processing, cell culture products

Strict adherence to SOPs and cGMP regulations, the ability to accurately complete documentation associated with commercial manufacturing

Excellent aseptic/sterile techniques and prior experience with cell culture, cell culture equipment including Wave bioreactors
Experience with handling and propagation of human primary cells, including T cells

Excellent skill in Microsoft word, Excel and data analysis

Ability to think critically, and demonstrated troubleshooting and problem-solving skills

Self-motivated and willing to accept temporary responsibilities outside of initial job description

Excellent interpersonal, verbal and written communication skills are essential in this collaborative work environment

Comfortable in a fast-paced small company environment with minimal direction and able to adjust workload based upon changing priorities

Ability to work off-shift and long hours as needed

Ability to lift over 30 lbs
*This Position qualifies for a $8,000 Sign-on Bonus, $4,000 payable within 30 days of start date and $4,000 payable following 6 months of continuous employment. Payments are subject to a 1-year repayment agreement from date of payment issue. Applies to external hires only.