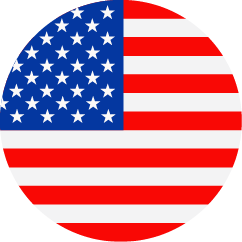 QC Specialist III - LIMS Administrator
United States - California - El Segundo, United States - California - Oceanside, United States - California - Santa Monica, United States - Maryland - Frederick
Quality
Regular
Job Description
As a KITE Laboratory Information Management System (KLIMS) Administrator in the global Quality Control (QC) group, this role will work with the Global QC KLIMS Administrator to deliver and maintain KLIMS master data related to raw materials and provide support to site QC KLIMS Administrators as needed. The Core QC KLIMS Administrator will help drive global program priorities to achieve established system functionality goals, in addition to managing interactions and communications between site cross-functional personnel (QC, Quality Assurance, Warehouse, IT, etc.) as it relates to raw materials and the global program team. Overall, this role is responsible for providing the technical expertise necessary to communicate, plan, and/or manage maintenance of established raw material Master Data and implementation of new system functionality of the Global LabVantage LIMS system as it relates to the raw material network.
This role can be based out of our sites in Santa Monica, El Segundo, Oceanside, California, or Frederick, Maryland and is expected to work West Coast hours.
Responsibilities
Global Related:
Primary KLIMS point of contact at all sites for the QC raw materials network and global program
Provide timely program level reporting on active raw material and other global LIMS projects and/or Master Data update efforts (e.g. schedule adherence, risk awareness, issue escalation, etc.)
Active participation in global, vertical specific, working and delivery teams

Provide required input/feedback to ensure a successful evaluation and delivery of program enhancements

Collaborate with QC KLIMS Admin Team to share raw material network specific knowledge and identify opportunities for improved global management and alignment of LIMS application
Coordinate and provide raw material network feedback related to outage options to LIMS IT team and organize meetings with QC and warehouse leadership as necessary to resolve outage timing questions/concerns
Execute Master Data updates/changes related to raw materials as they arise
Support inspections/audits for KLIMS specific topics, requests, or questions
Provide global Change Control support, as required. Including but not limited to Master Data and/or technical impact assessments
Provide peer review support of Master Data updates generated by other QC KLIMS Admins and backup support for other sites as needed
Review and update global SOPs and WRKs related to LIMS, as required
Other duties as assigned
Site Related:
Core QC LIMS Administrator oversees system function and use at all sites as they relate to the raw material process

Support and resolve raw material KLIMS issues that impact current operations
Support training and use of LIMS for each function at the site
Obtain cross-functional alignment on raw materials KLIMS related project requirements and resources to facilitate implementation and ongoing support
Serve as coordination and communication conduit for KLIMS related information between site raw materials business users, site IT, Site QC KLIMS Administrator and the Global KLIMS Program including but not limited to:

Business Process Change Requirements
System Outages (planned and/or unplanned)
Training Facilitation
Issue/Risk Escalation
Lessons Learned

Generate any site-specific raw materials Master Data to support KLIMS functionality rollout at each site
Support raw material AGILE records (i.e. DEV, CAPA, CC) related to LIMS in collaboration with the appropriate Site QC KLIMS Administrator
Troubleshoot site related raw materials KLIMS issues in collaboration with the Site QC KLIMS Administrator and escalate to the global team as necessary
Assist in developing, reviewing, and maintaining site specific, LIMS related documentation (SOPs, WRKs)
Collect improvement opportunities and associated requirements from the business and escalate to the appropriate global working team
Participate in LIMS maintenance and system upgrade activities.
Work with local business partners to raise enhancement requests and support business case development.
Basic Qualifications:
Master's Degree and 3+ years' experience with LIMS (Lab Information Management Systems) in a GMP environment OR
Bachelor's Degree and 5+ years' experience with LIMS (Lab Information Management Systems) in a GMP environment OR
High School Degree and 9+ years' experience with LIMS (Lab Information Management Systems) in a GMP environment
Preferred Qualifications:
LabVantage (otherwise Sample Manager, LabWare, StarLIMS or similar).
Familiarity with data review for routine analytical assays commonly performed on raw materials; knowledge of more complex analytical methods such as Cell Based Assays, Flow Cytometry Assays, Microbiological assays, PCR is a plus.
Experience in areas such as sampling, pharmaceutical quality control lab, laboratory data and reports (C of C, C of A), data management, change control, GLP/GMP and compliance.
General understanding of pharmaceutical GMPs and 21CFR Part 11 regulations
Excellent technical writing experience in a regulatory environment such as protocols, reports, and SOPs.
Ability to lead complex topics in discussion, work independently, and/or as part of a team with internal and external teams
Ability to learn new techniques, perform multiple tasks simultaneously, keep accurate records, follow instructions, and comply with company policies.
Excellent skills in Microsoft Office, MS Project, MS Teams, SharePoint, Smartsheets, data analysis software, and other related applications
Excellent interpersonal, verbal and written communication skills are essential in this collaborative work environment
Comfortable in a fast-paced small company environment with minimal direction and able to adjust workload based upon changing priorities
#IND123
#QCQA123
#LI-ML1