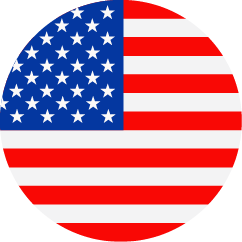 Senior Research Associate I
United States - California - Santa Monica
Process/Product Development & Operations
Regular
Job Description
Everyone at Kite is grounded by one common goal – curing cancer. Every single day, we seek to establish a direct line between that purpose and our day-to-day work. Would you like to join us in this mission?
This individual will be an integral member of the Upstream development of the viral vector programs at Kite. The individual will contribute to the development, scale up and technology transfer of the viral vector production with focus on viral vector cell culture development.  These activities can include aseptic cell culture of viral vector suspension and adherent cell lines, scale-down model development and qualification, process optimization, robustness studies, and process characterization. Experience with both suspension and adherent formats are desired.
In addition, this individual in collaboration with our technical operations group will support process technology transfer activities, due diligence and facility fit assessment for internal and external manufacturing facilities. The candidate will also support development of upstream technology platforms to integrate process, media and cell line development.
These roles and responsibilities will include aseptic cell culture of viral vector cell lines, transfection and selection of mammalian cells, cell cloning, and evaluation of clonal cell lines in scale-down models of the production system.
Key Responsibilities (include but are not limited to):
Active member of the viral vector upstream team would design, plan and execute laboratory studies in order to support process development, characterization or process improvements
Perform hands on work in an adherent cell stack factories or suspension culture, cell culture expansion, viral vector production as well as process scale up and implementation into GMP clinical production suites.
Write and review technical documentation 
Participate and influence a cross-functional development team to advance production activities
Develop manufacturing processes for viral vector products and develop process improvements and efficiencies
Perform process analysis and trend process performance
Design and execute process development studies to develop a thorough understanding of operating and performance parameters
Required Skills
Knowledge of suspension or adherent cell culture formats, scale-up and engineering principles (e.g. growth rates, specific consumption/production rates, bioreactor aspect ratios, power calculations, gas transfer, shear stress)
Hands on expertise in laboratory cell culture operations such as maintenance and growth of cells in both static and suspension modes. Previous experience in the development of high productivity and suitable vector cell lines is desired.
Demonstrated excellence in viral vector or cell culture process development, process technology transfer, scale translation, and statistical DOE (design of experiments)
Build, operate, and troubleshoot bench top and pilot scale bioreactors; compile and analyze results
Excellent communication and presentation skills and aptitude for problem solving
Experience with the preparation of regulatory filings for US and external markets is desired
Candidate should be self-motivated, ambitious, organized, and collaborative
Understanding of GMP manufacturing
Act as an effective and committed team player
Basic Requirements:
5+  years of experience in Chemical/Biochemical Engineering, Biochemistry, Biology or a related scientific discipline or  
4+ years of experience with AA degree in Chemical/Biochemical Engineering, Biochemistry, Biology or a related scientific discipline or
2+ years of experience with BA/BS degree in Chemical/Biochemical Engineering, Biochemistry, Biology or a related scientific discipline
Qualifications
Previous experience with Cell therapy products, viral vector production in both adherent and suspension cell culture systems, transient transfection and/or stable cell lines is desired.
A previous track record of culture process development experience such as cell passaging, formulation of media, aseptic technique processing, and managing reagents.
Practical demonstration of hands on process development including use of statistical design of experiments is required.  Experience with automation technologies is desired.
Practical experience of cGMP manufacturing operations and fluency of regulatory regulations is desired
Ability to think critically, and demonstrate troubleshooting and problem-solving skills
Excellent interpersonal, verbal and written communication skills are essential.
Self-motivated with a strong sense of ownership in areas of responsibility and willingness to accept temporary responsibilities outside of initial job description
Does this sound like you? If so, please apply today.
* This Position qualifies for a $8,000 Sign-on Bonus, $4,000 payable within 30 days of start date and $4,000 payable following 6 months of continuous employment. Payments are subject to a 1-year repayment agreement from date of payment issue. Applies to external hires only.
#LI-ML1
#IND123