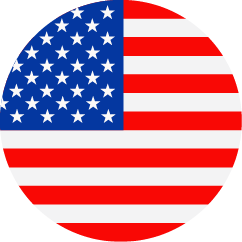 Associate Director, Site IT Lead
United States - Maryland - Frederick
Information Technology
Regular
Job Description
Kite Pharma, a Gilead Company, is seeking a highly motivated and experienced IT Associate Director within the Technical Operations group of IT.
The Associate Director, Site IT Lead responsible for one of our Kite and Gilead Manufacturing Sites in the US to support our Cell Therapy strategies and manufacturing business capabilities.  This leadership role will partner with our local and global manufacturing teams and respective Tech Ops partners.  Position is based at Frederick, Maryland Manufacturing site. This will be a critical role within the Kite IT reporting to the Senior Director of Technical Operations IT. It is a highly cross functional role working closely with the leadership team from various business groups, Gilead and Kite IT.
KEY RESPONSIBILITIES include but are not limited to:
Strategy and Roadmap:
Lead the Site Technology Council for site technology roadmap and project implementation.
Partners with Site Operational Technology Lead on the IT strategy, local IT architecture design systems and IT solutions following overall Global System Architecture, and respective business systems roadmap for the site.
Partners with Local Site Process/Systems owners, with input from Global COE's and Kite IT to prioritize local portfolio and align to above roadmap.
IT Site single point of contact for business systems issues, support and upgrades.
Single point of contact with Global IT Programs and Global IT and Applications support for site.
Accountable for local IT budget that rolls up to Cell Therapy IT
Understand business processes and regulatory environment
Accountable and responsible to assess impact of IT Enterprise (either Gilead of Kite Global) projects that requires to be implemented at the site
Prioritize with site business lead the enterprise IT portfolio and local accountability for these global IT implementations
Applications:
Lead IT for site specific IT programs partnering with site process, business and data owners/lead.
Responsible for the successful implementation and deployment of IT systems
Coordinates Site Process Lead and with CoE's, Cell Therapy IT and Quality on CSV for plant applications using IQ/PQ protocols.
Provides IT Hypercare following deployment of plant applications
Provides local support and/or first point of contact for enterprise systems such as ERP, LIMS, PLM, Robar, G&A applications.
Partners with local Operations lead on supporting plant applications like MES/EBR, BMS with super user and system administration training for each release. Team to be able to basic maintenance configuration under guidance of Site Process owner.
Provides support to local Quality, Supply Chain, PD IT systems and integrations with Manufacturing
Vendor management for Managed Services support partners and/or local IT integrators partners.
Provides IT Project Management for local implementations of Global Programs and/or development, configuration and implementation for local IT projects
System Administration for enterprise applications at the site
Communicate and facilitate upgrades and updates to enterprise systems impacting hardware and software
Support IT and Systems audits.
Manufacturing Automation and Plant Infrastructure:
Supports implementation and deployment of Manufacturing Automation Systems for integration with Enterprise systems.
Implements plant infrastructure for Plant Application and access by end user devices (e.g., laptops, scanners, barcode readers, printers)
Implements plant infrastructure to support Manufacturing Automation and connect to plant applications
Provides secure connectivity between process control network and enterprise systems
Commission IT rooms, network and server infrastructure
Support of GMP and Non-GMP Network connectivity and servers
Provides local support for on-site desktop, A/V, and Help desk, Lab computers, label printers, handheld mobile devices, scanners, etc.
Operational Leadership
Provide key business partner to the global and regional heads of department to ensure platforms, processes and operation models are fit for purpose and providing escalation and information to the global team on areas
Provide oversight, coaching and direction for IT staff in region as part of a matrix reporting structure.
Work closely with Kite and Gilead IT peers and functions to ensure the right solutions provided for Cell Therapy in region
Functional ownership and responsibility within the Maryland site of various Technical Operations and manufacturing system solutions to deliver CAR-T therapies to patients
Setup and own a governance process to prioritize business capabilities and technology solution for site manufacturing
Set direction and priorities for IT in region
Work closely with IT leads in all manufacturing sites to prioritize and implement technology solutions
Submit new capabilities and technology solutions with business justification and ROI to senior leadership team for approval
Participate in annual budget cycle with finance, IT and manufacturing leadership team to submit budget requests for the new technology implementations in the roadmap
Assist in evaluating vendor solutions, develop alternatives and recommend technical solutions in meeting the evolving needs of the business
Lead and manage a team of highly skilled business analysts to deliver business capabilities through technology solutions.
Understand short term and long-term data analytics and reporting requirements and recommend technology solutions for data warehouse and reporting.
Project oversight as a stakeholder or participant as required
BASIC QUALIFICATIONS
BS/BA in Engineering, Biology, Chemistry or Computer/Information Sciences and 10 years of experience in GxP manufacturing environment supporting technology solutions  -OR-
MS/MA in Engineering, Biology, Chemistry or Computer/Information Sciences and 8 years of experience in GxP manufacturing environment supporting technology solutions  -OR-
PhD in Engineering, Biology, Chemistry or Computer/Information Sciences and 4 years of experience in GxP manufacturing environment supporting technology solutions
PREFERRED QUALIFICATIONS
Masters or Bachelor's degree in Engineering, Biology, Chemistry or Computer/Information Sciences. MBA or any advanced certification will be a plus
8+ years of strong people management, leadership and team development skills. 
Experience in a GxP manufacturing environment supporting clinical and commercial manufacturing and corresponding technology solutions in a biotech/Pharma industry
Experience in a Cell Therapy or any other personalized medicine in a make to order environment will be preferred
Six Sigma Black Belt or similar qualification will be a plus
Solid understanding of various project management methodologies to be accountable for large project implementations
Excellent interpersonal, verbal and written communication and presentation skills and ability to interact and interface with all levels of business including senior leadership team
Comfortable in a fast-paced small company environment with minimal direction, but also able to follow the processes and policies of large corporations.
Solid understanding of various project management methodologies to own large project implementations.
Ability to handle conflicting priorities from various business groups and prioritize them based on the business requirements and resource availability.
Experience in implementing and leading change management and governance process, owning deviations and change control in a regulated environment.
Effective organization and time management skills, with ability to work under pressure and adhere to project deadlines in a fast-paced environment.
Strong written and verbal communication and presentation skills with good executive presence to interact with senior leadership team from various business groups. Proficient in tools like Power Point, Visio and other tools to develop process flows and presentations.