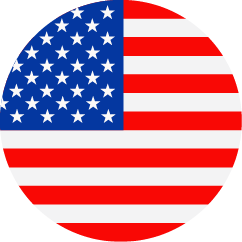 Research Scientist, Analytical Operations
United States - California - Foster City
Process/Product Development & Operations
Regular
Job Description
Job Responsibilities:
Manages method development, validation and transfer, release testing, and stability testing from early to late stage development and commercial products for manufactured Gilead products (drug substance and drug product)
Manages multiple projects, works closely with internal customers, CMOs and external vendors/contractors to ensure analytical deliverables are met per the project timelines
Participates in or leads cross-functional project teams.
Provides the highest quality analytical support, meets aggressive timelines while ensuring compliance to SOPs, protocols, cGMPs and safety regulations
Supports local and global regulatory filings regarding analytical method validation and method transfer
Coordinates activities for members of project teams in the initiation and execution of laboratory experimentation.
Plans, designs and implements laboratory experimentation for method validation and method transfer.
Works on a wide range of problems where analysis of situations or data requires evaluation of intangible variables, requiring regular use of ingenuity and creativity.
Oversees review of data from contract laboratories. Leads on-site data-based review of contract partners at specified frequency and verify data integrity and technical appropriateness. Serves as a key member of the Gilead team in the contract lab qualification and requalification process
Serves as a resource to management on the operational strategy of the research function and provides long term resource planning for equipment, laboratory space and staffing levels.
Responsible for conducting scientific research for the development of drug candidates or the research support of marketed drugs.
Applies the principles and techniques of Analytical Chemistry to products and problems.
Works under supervision of more senior scientists or scientific directors to advance the development of state-of-the-art techniques to characterize substances, assays and tools.
Working under general supervision, plans, designs, implements and analyzes laboratory experimentation to advance scientific knowledge of drug substances or techniques to identify such substances.
Presents results of work, interprets data, and draws conclusions regarding presented material and nature of work.
Maintains full working knowledge of principles and theories, applying such knowledge to the direction that supports Company interests.
Demonstrates emerging ability in developing methods, techniques and evaluation criteria for obtaining results and interpreting experimental outcomes.
Must think critically and creatively and be able to work independently, determine appropriate resources for resolution of problems and have strong organizational and planning skills.
May make contributions to scientific literature and conferences or regulatory filings.
Essential Education, Experience & Skills: 
PhD in pharmaceutical sciences, analytical or physical chemistry, materials science, or engineering and 0+ years of experience, OR an MS degree with 6+, OR a BS degree with 8+ years of experience. Post Doc & industry experience strongly preferred.
Excellent scientific and business communication skills (both verbal and technical) are required
Excellent interpersonal skills are required
Demonstrates strong leadership skills
Demonstrates high level of proficiency and responsibility
Strong consideration will be given to candidates with demonstrated expertise in parenteral and inhalation product development, and/or dissolution method development.
Has a strong grasp of the underlying science but able to take on additional operational responsibilities because of talent and indicated interest