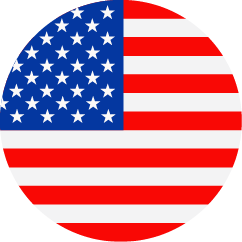 Interview Coordinator – Tech Ops Global Business Strategy & Operations
United States - California - Santa Monica, United States – Remote
Administrative Support
Regular
Job Description
Everyone at Kite is grounded by one common goal – curing cancer. Every day, we aim to establish a direct line between that purpose and our day-to-day work.
We are creating Kite together, with the recognition that the best teams are built by the best people. We maintain an attitude of curiosity, and creativity with each challenge as we develop a new market for cancer therapies. We appreciate and respect one another, and most importantly, we don't take success for granted. While we've come a long way to make what others viewed as impossible, possible, we know one thing is certain. Today is just the beginning.
The Role
We have an exciting opportunity for an Interview Coordinator who will provide support for Technical Operations function. In this role you will work directly with Talent Acquisition partners and leadership within Technical Operations function to assist within recruiting processes and timely coordinate interview schedules for candidates interested to join Kite and being considered for our open roles. 
Responsibilities of the Interview Coordinator include:
Coordinate, schedule and revise interview schedules between candidates and interview teams
Maintain timely, thoughtful candidate correspondence – serve as point of contact for candidates as they go through the interview process
Keep candidates, interviewers and Talent Acquisition partners informed of any schedule changes
Answer scheduling queries via email and phone
Document scheduling processes and keep thorough records
Perform other administrative tasks when required
Basic Qualifications:
High School diploma and 1 year of administrative experience
OR
Associates degree
Preferred Qualifications:
Advanced Microsoft Outlook and Zoom
Superb customer service
Strong sense of organization, initiative/drive, and reliability
Commitment to quality with high attention to details
Ability to navigate calendars across all levels within the organization
Excellent communication, written and verbal, with a positive and professional disposition
Ability to keep the big picture in mind and influence workflows accordingly
Ability to be flexible, proactive, highly organized and self-directed
Care for candidate experience within the recruiting process
Confident and capable demeanor and strong interpersonal skills to interact effectively with all levels of employees across a variety of Kite and Gilead functions