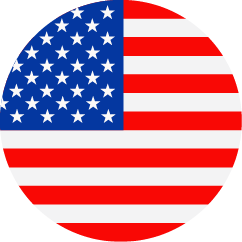 Quality IT Business Systems Analyst, Kite Quality IT
United States – Remote
Information Technology
Regular
Job Description
Quality IT Business Systems Analyst, Kite Quality IT
 
We are seeking a highly motivated individual to join us as the Quality IT Business Systems Analyst for the Kite Information Technology group. The Quality IT Business Systems Analyst will be accountable for developing, supporting and advising on a LabVantage LIMS application to meet and enable business needs. This role provides system expertise, best-fit solutions and oversight of development.  This will be a critical role within Kite IT supporting one of Kite's top enterprise applications.
KEY RESPONSIBILITIES include but are not limited to:
Provide best practices on LIMS development, master data, report and any other configuration
Work closely with Quality organization to develop and configure LabVantage LIMS application based on business requirements
Own change management for LIMS and other Quality IT applications
Manage system developers by guiding development solutions and reviewing delivered functionality ensuring standards are met and proper logic is utilized
Collaborate closely with other IT groups (Infrastructure, Service Desk, IT Security, and Portfolio Management) on the infrastructure and database requirements
Develop code using an object-oriented languages such as Java and Groovy
Lead peer reviews of code for coding standards, best practices, functionality, error handling, etc.
Write and perform validation testing for system functionality
Lead and assist gathering business requirements and translate to functional requirements
Write basic SQL queries using relational database concepts and schema design principles
Integrate laboratory instruments with scientific software packages
Uphold IT governance and change control amongst IT and business teams to prioritize and implement development.
Assist in developing SOPs, work instructions and other relevant documentation for quality systems administration.
BASIC QUALIFICATIONS
BS in Life Sciences, Engineering, or Computer Science with 5 years of experience in a GxP regulated setting (Laboratory, Quality, Manufacturing, IT)
MS in Life Sciences, Engineering, or Computer Science with 3 years of experience in a GxP regulated setting (Laboratory, Quality, Manufacturing, IT)
PREFERRED QUALIFICATIONS
BS a Life Sciences, Engineering, Computer science 
Minimum of 4 years of working within a GxP regulated setting (Laboratory, Quality, Manufacturing, IT)
A working level understanding of 21 CFR Part11, GAMP and ITIL

Experience implementing and supporting LabVantage LIMS systems. Strong preference on version 8.4 or greater

Understanding of LabVantage specific infrastructure requirements and recommendations a plus
Ability to handle balancing conflicting priorities
Experience in implementing and leading change management and governance process
Strong written and verbal communication and presentation skills