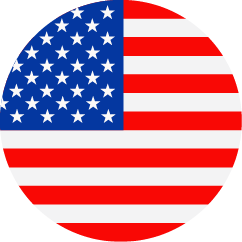 Cell Therapy Technician (entry level Manufacturing Associate) - $8,000* Sign On
United States - Maryland - Frederick
Manufacturing Operations & Supply Chain
Regular
Job Description
*** We are ramping up for commercial production. If you have been thinking about a new job, now is a great time to apply! ***
Everyone at Kite is grounded by one common goal – curing cancer. Every single day, we seek to establish a direct line between that purpose and our day-to-day work. Would you like to join us in this mission?
We are seeking highly motivated Cell Therapy Technicians to join our newly formed Cell Therapy Manufacturing team at Kite's brand new, state of the art, commercial Cell Therapy facility in Frederick, Maryland.
In this role you will perform basic tasks associated with the manufacture of commercial product following batch records and standard operating procedures (SOPs) to ensure safe and compliant operations as well as work as part of a team to execute Good Manufacturing Practices (GMP) runs in close collaboration with Materials Management, Quality Control and Quality Assurance.
Are you passionate about making an impact on people's lives? Would you be excited to work for a company leading the way in developing and producing unique, innovative immunotherapies? If the answer is yes, we'd like to consider you! 
Responsibilities include but are not limited to:
•    Completes required training assignments to maintain necessary technical skills and knowledge and to ensure compliance with cGMP requirements
•    Routinely monitors, cleans, prepares and operates cell therapy manufacturing and support equipment in a clean room environment 
•    Finds opportunities for improvement in manufacturing efficiencies and compliance while assisting with investigations/deviations and change controls
Basic Qualifications:
Associate's degree
OR
High School Degree and 1 year of relevant experience
Preferred Qualifications:
•    1+ years of experience with a pharmaceutical, biotechnology, Pharmacy, Phlebotomy, Hospital or similar environment
•    Willingness to learn aseptic processing and cell culture processing 
•    Excellent aseptic/sterile techniques preferred
•    Experience in handling and propagation of human primary cells, including T cells; previous experience with cell therapy products or vector products preferred
•    Adhere to SOPs and cGMP regulations, with the ability to accurately complete documentation associated with commercial manufacturing
•    Experience with automated processing equipment preferred
•    Skills in Microsoft Word, Excel and data analysis
•    Demonstrated ability to think critically with proven troubleshooting and analytical skills
•    Ambitious and willing to accept temporary responsibilities outside of initial job description
•    Excellent interpersonal, verbal and written communication skills that are essential in this collaborative work environment
•    Comfortable in a fast-paced small company environment with minimal direction and able to adjust workload based upon changing priorities
•    Ability to work off-shift and extra hours as required
Does this sound like you? If so, please apply today!
*This Position qualifies for a $8,000 Sign-on Bonus, $4,000 payable within 30 days of start date and $4,000 payable following 6 months of continuous employment. Payments are subject to a 1-year repayment agreement from date of payment issue.
 
#LI-ML1
#MFG123MD