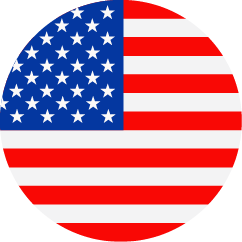 Senior Manager, Process Development
United States - California - Santa Monica
Process/Product Development & Operations
Regular
Job Description
Kite is seeking a highly motivated individual with process development and tech transfer experience to join our expanding Global Manufacturing Science & Technology team.  As a Senior Manager, you will lead the Tech Transfer of Kite's pipeline products from Process Development to Manufacturing.  You will interface with both internal and external research teams, provide project leadership and project management for transfer of Product, Process, Analytical Methods and Vector knowledge and materials from the Process Development team to the Receiving site.  You will oversee all required activities for initiation of process development activities.  Primary responsibility will be to lead the established Tech Transfer process from Process Development for clinical and commercial projects.  Secondary support will be provided for Tech Transfer of the developed manufacturing process to External Manufacturing Sites and/or Partnerships.  Additionally, you will lead project planning, strategy and authoring of Tech Transfer plans and reports.
Are you ready to fill a key technical role contributing to process improvements that impact patient outcomes? Come join us in our mission to cure cancer!
Responsibilities (include but are not limited to):
Lead Tech Transfer of Kite's Pipeline Cell Therapy and Viral Vector Products from Process Development to Local and Global Manufacturing Sites
Lead Global Tech Transfer and Technology from sending to receiving units during various stages of product lifecycle, such as clinical or commercial manufacturing.
Lead project planning and strategy through various stage gates from project initiation through BLA filing submission and/or routine production post-PPQ
Utilize Project Management Methodology to develop high level and detailed schedules and drive tech transfer activities and collaboration
Utilize expertise in Process Development of Cell Therapy Production and/or biologics operations to resolve Technical Challenges encountered during Tech Transfer
Lead cross-functional tech transfer teams, track project status, provide routine updates to steering committee/executive leadership
Identify Program Gaps and perform risk identification/mitigation and facilitate risk assessments to ensure timely execution of Tech Transfer
Author Tech Transfer Master Plans and Tech Transfer Summary Reports
Review and approve Process Validation Master Plans, Protocols and Reports
Requirements:
Education: Bachelor's, Master's Degree, or PhD in Biochemical Engineering, Chemical Engineering, Biomedical Engineering, Biotechnology, Biology, Biochemistry or Chemistry
Experience: 8+ years (Bachelors), 6+ years (Masters), 0+ years (PhD) of relevant experience. HS Diploma and 12+ years of experience also acceptable.
Preferred Qualifications:
Working knowledge of cGMP manufacturing and regulatory regulations and requirements for biologics, pharmaceuticals and medical devices
Thorough knowledge of Biologics Process Development and/or Manufacturing Operations is essential.  Cell therapy process development experience is highly desired.
Cell culture and aseptic processing experience
Experienced in Project Management and Project Management Methodology
Experience participating or leading tech transfers
Knowledge of product lifecycle – Product and process development, clinical trials, validation and regulatory submissions, commercial cGMP manufacturing
Expertise in industry best practices, guidelines and/or regulations related to process validation (PDA/ICH/BPOG) and boards of health (FDA/ICH/EMA/PICS) is desired
Expertise in Process Validation lifecycle and specifically Process Performance Qualification (PPQ) through Continuous Process Validation (CPV) program and Pre-Approval Inspection (PAI) is desired
Demonstrated knowledge of pharmaceutical manufacturing of biotechnology products, aseptic processing, cell therapy products, and process development
Experienced in use of Microsoft Project (or similar) and Microsoft PowerPoint
Excellent presentation and communication skills
Must be able to function and contribute as part of a team, have excellent communication skills and contribute to team-based decisions
Self-motivated and willing to accept temporary responsibilities outside of initial job description
Comfortable in a fast-paced environment with minimal direction and able to adjust workload based upon changing priorities
As part of Tech Transfer travel may be required