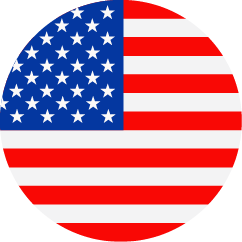 Enterprise Analytics Lead
米国 - ノースカロライナ - ローリー
IT
正社員
仕事内容
Gilead Sciences, Inc. is a biopharmaceutical company that has pursued and achieved breakthroughs in medicine for more than three decades, with the goal of creating a healthier world for all people. The company is committed to pursuing scientific invention to prevent and treat life-threatening diseases, including HIV, viral hepatitis and cancer. Gilead has operations in more than 35 countries worldwide, with headquarters in Foster City, California.
You will be part of a team that is helping millions of people live healthier, more fulfilling lives. We are a close community where every individual matters and everyone has a chance to enhance their skills through ongoing development. Inclusion is one of our core values, which means we are creating and
fostering a work environment where our differences are valued, and everyone feels respected and empowered to bring their authentic selves to work. By joining Gilead, you will further our mission to discover, develop and deliver innovative therapeutics for people with life-threatening diseases.
The Gilead Business Services center in Raleigh's Research Triangle region will be home to some of the company's critical shared service teams in North America, including Information Technology, Global Financial Solutions, HR Operations and Procurement Services Desk. These functions provide
the necessary support to ensure Gilead's business runs effectively and efficiently. The center will also be a catalyst for standardization of processes, digital transformation and technology optimization.
Essential Job Functions
Analyze complex business problems using data from multiple internal and external sources to provide insight to decision-makers and business stakeholders in domains including Finance, HR, Corporate Operations, Corporate Development, and IT.

Work cross-departmentally to create specifications for reports and analysis, automate and develop schedules for KPI metrics, and ensure all deadlines and deliverables are met 

Develop, implement and optimize data management processes to design elegant reporting and analytics solutions on the Enterprise Data Platform built on AWS

Evaluate and resolve for integrity of data interfaces, mapping and data field usage among different systems, as needed, in order to support the above tasks 

Drive and Build new data models/pipelines and support/launch new Products/Therapeutic Areas

Manage and deliver high impact dashboards and visualizations

Work collaboratively with cross-functional stakeholders to ensure project deliverables and timelines are met.

Lead or manage vendors by providing guidance, take ownership and responsibility for high-quality results

Interact with business users, convert business requirements into technical and/or business solutions, lead pilots and Proof of Concepts
Basic Qualifications
High School Degree and Twelve Years Experience OR Associate's Degree and Ten Years Experience OR Bachelor's Degree and Eight Years Experience OR Masters Degree and Six Years Experience
Preferred Qualifications
Ability to manage development of cloud data solutions 

Deep expertise and understanding of ERP system/data, preferably in Finance domain.  SAP is a plus

Extensive experience with all aspects of data management including data modeling, data mining, data warehouses, reporting & data visualization

Hands on experience with Integration and Reporting tool sets such as OBIEE, Tableau, MicroStrategy, Informatica, Alteryx, Oracle, SQL

Architect scalable platform design & identify the appropriate toolsets based on business requirement considering scalability and cost

Hands-on skills with the flexibility to deep-dive into the technical artifacts 

Actively participate and contribute in Strategy and Roadmap projects

Cloud data management experience

Strong analytical skills with a proven ability to collect, organize and analyze significant amounts of information 

Business Intelligence experience with an emphasis on analytical and reporting tools with databases, including data visualization, quantitative analysis and logical reasoning 

Proficiency with query languages such as SQL is required

Life Science experience is a plus

Strong Business Partnering and presentation skills

Ability to work in agile environment with evolving requirements, guide technical resources with clear directions.

Work independently with 'can-do' attitude and willingness to learn and adopt evolving technology