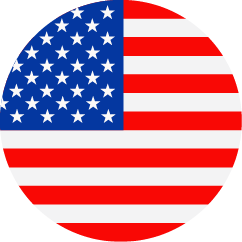 Senior Specialist, Quality Systems - Change Control
United States - California - Santa Monica
Quality
Regular
Job Description
Everyone at Kite is grounded by one common goal – curing cancer. Every single day, we seek to establish a direct line between that purpose and our day-to-day work.
We are seeking a highly motivated individual to join us as Sr. Specialist, Quality Systems, who will have ownership of, provide structure for, and report metrics for the Global Change Control process.  The position will report to Senior Manager, Global Quality Systems and will be located at the Kite headquarters in Santa Monica, CA.
Responsibilities:
Lead the Global Change Control Network activities and continuous improvement efforts. 
Develop, implement, and maintain procedures, business enabling guidance, work instructions, and forms to support and mature the global program for Change Control.
Support Global Process Owner with Change Control initiatives and projects. 
Advise Corporate Functions and Kite Commercial Sites on the interpretation and execution of Change Control procedures. 
Deliver Change Control training for Corporate Functions.  Assist sites as training host, or co-host as needed.
Complete metric reports and metric follow-up actions including the monitoring of Corporate Functions and Global Change Control records to ensure compliance to procedures in support of biweekly Tier huddles and Quarterly Management Reviews.
Ideate analytical reports for metric reporting. 
Own and/or quality approve quality management system records such as Audit, Deviation, CAPA, and EVs. 
Provide Quality guidance and support and approval for Global Change Control records. 
Support regulatory inspections and internal audits as needed.
Provide oversight, own, and mature the Global Change Control Review Board at Kite. 
Organize and facilitate the Global Change Control Review Board meetings
Monitor progress of Global Changes, create reports, and present to management.  Follow-up with Change Owners as needed.
Basic Qualifications:
Master's Degree and 5+ years' experience in Medical Device, Pharmaceutical, Biopharmaceutical, Biologics, and/or Cell Therapy OR
Bachelor's Degree and 7+ years' experience in Medical Device, Pharmaceutical, Biopharmaceutical, Biologics, and/or Cell Therapy OR
High School Degree and 11+ years' experience in Medical Device, Pharmaceutical, Biopharmaceutical, Biologics, and/or Cell Therapy.
Preferred Qualifications:
Quality Systems expertise specific to Change Control. 
Expertise in key performance indicators to drive improvement in Quality Systems. 
Knowledge and understanding of global regulations specific to Quality Systems. 
Demonstrated skills in critical thinking and data analysis.
Demonstrated skill in leading training and presenting to staff of all levels.
Comfortable interacting with regulatory agencies as needed.
Understanding of aseptic manufacturing and/or cell therapy processes.
Excellent verbal, written, and interpersonal communication skills.
Working knowledge of data analytical platforms such as Tableau and Spotfire. 
Working knowledge of other quality systems/processes, such as Deviation, CAPA, EV, Management Review, Risk Management, Audits/Inspections etc.  
Skills, knowledge, and experience in Project Management.
Does this sound like you? If so, apply today!