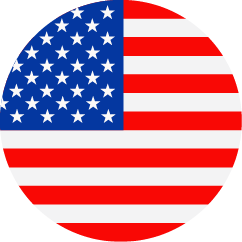 Associate Scientist - Product Attribute Sciences
United States - California - Santa Monica
Process/Product Development & Operations
Regular
Job Description
At Gilead we believe every employee deserves a great leader. As a people leader now or in the future, we expect that you will model and create an environment of inclusion, be intentionally focused on the hiring, development, growth and retention of talent, and empower teams to align and achieve goals.
Job Description
Associate Scientist
Product Attribute Sciences, Analytical Operations, Process Development
Job Overview
Product Attribute Sciences is seeking a talented and highly motivated Associate Scientist (AS) with a background in immunology, cell biology, and/or cancer biology. The ideal candidate will have experience with multi-parameter flow cytometry to characterize the phenotype of immune cells.  In this role, the ideal candidate will work collaboratively as part of a team to develop analytical methods aimed for the characterization of immune cells from early-stage development through commercialization and transfer to the appropriate cross function partners. The preferred candidate will have good understanding with the concepts and hands-on experience off cell-based assays and multiparameter flow cytometry.  The AS will perform characterization studies to interrogate quality attributes of Kite's cell therapy products. The Associate Scientist will be accountable to plan and execute experiments, and to accurately document, analyze, and interpret experimental data. Moreover, the AS will collaborate with the Automation Excellence team to automate the current and future flow cytometry panels.  The candidate will co-author/author and assist in review of scientific data, method development reports, test methods and SOPs to support characterization of Kite drug products. The successful candidate will have the opportunity to grow as an expert in analytical method development and learn to eventually lead development projects independently. The AS will collaborate cross-functionally with Process Design, Research, Translational Medicine, and/or Quality teams in an effort to enable in-process attribute and product understanding. The ideal candidate should be adaptable and willing to accept new roles and responsibilities that could evolve over time.
Responsibilities include but are not limited to:
Design and execute phase-appropriate analytical methods, including but not limited to flow cytometry and cell-based assays to interrogate T cell biology and function
Plan and execute studies to automate current and future flow cytometry panels
Author, review, and edit technical documents such as SOPs and/or reports.
Plan and execute assigned experiments that support routine development activities and project goals.
Systematically record data in ELN and analyze the results of laboratory operations to ensure compliance to appropriate test methods, specifications, and protocols.
Participate in analytical method transfer activities to other Kite cross functional teams.
Participate in meetings, analyze, prepare data for sharing, and present data.
Operate and troubleshoot laboratory instrumentation used routinely in execution of assays.
Ensure that departmental work areas are maintained per 5S guidelines
Requirements:
M.S. in Immunology, Cell Biology, Cancer Biology, or related discipline with 3+ years of industry experience, or
B.S. in Immunology, Cell Biology, Cancer Biology, or related discipline with 5+ years of industry experience
Preferred Qualifications:
Knowledge of Immunology, cell biology, and/or cell therapy is highly preferred
Experience in multi-color flow cytometry technology and associated instrumentation such as the BD Canto, Cytoflex S/LX, and/or other platforms
Experience in analytical method development of multi-color flow cytometry methods and acquisition/analysis software's such as FACSDiva, CytExpert, etc.
Expertise in aseptic mammalian cell culture, human immune cell isolation and expansion/banking is required.
Excellent skills in MS Office and data analysis software (e.g. JMP, Graphpad Prism) and other applications.
Knowledge of ICH guidelines, QbD and DOE approaches to analytical method development and statistical analysis.
Knowledge of automated liquid handling platforms. 
Ability to think critically and demonstrate troubleshooting and problem-solving skills
Excellent interpersonal, verbal and written communication skills and a strong team player
Highly collaborative with excellent interpersonal, verbal and written communication skills
Self-motivated, detail-oriented, and willing to accept temporary responsibilities outside of initial job description
Comfortable in a fast-paced company environment with minimal direction
#LI-ML1
The salary range for this position is: $101,830.00 - $131,780.00. Gilead considers a variety of factors when determining base compensation, including experience, qualifications, and geographic location. These considerations mean actual compensation will vary. This position may also be eligible for a discretionary annual bonus, discretionary stock-based long-term incentives (eligibility may vary based on role), paid time off, and a benefits package. Benefits include company-sponsored medical, dental, vision, and life insurance plans*.

For additional benefits information, visit:
https://www.gilead.com/careers/compensation-benefits-and-wellbeing
* Eligible employees may participate in benefit plans, subject to the terms and conditions of the applicable plans.

For jobs in the United States:
As an equal opportunity employer, Gilead Sciences Inc. is committed to a diverse workforce. Employment decisions regarding recruitment and selection will be made without discrimination based on race, color, religion, national origin, gender, age, sexual orientation, physical or mental disability, genetic information or characteristic, gender identity and expression, veteran status, or other non-job related characteristics or other prohibited grounds specified in applicable federal, state and local laws. In order to ensure reasonable accommodation for individuals protected by Section 503 of the Rehabilitation Act of 1973, the Vietnam Era Veterans' Readjustment Act of 1974, and Title I of the Americans with Disabilities Act of 1990, applicants who require accommodation in the job application process may contact careers@gilead.com for assistance.
For more information about equal employment opportunity protections, please view the 'Know Your Rights' poster.
NOTICE: EMPLOYEE POLYGRAPH PROTECTION ACT
YOUR RIGHTS UNDER THE FAMILY AND MEDICAL LEAVE ACT
PAY TRANSPARENCY NONDISCRIMINATION PROVISION
Our environment respects individual differences and recognizes each employee as an integral member of our company. Our workforce reflects these values and celebrates the individuals who make up our growing team.
Gilead provides a work environment free of harassment and prohibited conduct. We promote and support individual differences and diversity of thoughts and opinion.
For jobs in France:
Conformément à la Loi « Informatique et Libertés » (06/01/78), nous vous informons du fait que les données personnelles renseignées pourront faire l'objet d'un traitement informatique par Gilead et pourront être transmises aux Organismes Sociaux. Par ailleurs, vous disposez d'un droit d'accès, de rectification et de suppression des données vous concernant. Vous pouvez exercer ce droit en contactant:  FranceDataPrivacy@gilead.com