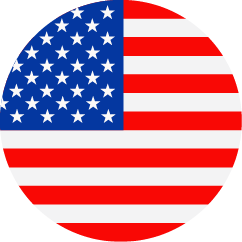 Quality Systems Associate - $8,000* Sign On
United States - California - El Segundo
Quality
Regular
Job Description
Kite is seeking a highly motivated individual to join us as a Quality Systems Associate.  This position will report into the Manager, QA Compliance and be located at the El Segundo, CA site.
Responsibilities include:
Support internal audits ensuring compliance of site processes and systems to FDA, EU and ROW regulatory requirements.
Publish and maintain metrics that measure the health and effectiveness of the audit program
Participate in the implementation and maintenance of procedures to assist in the execution of the site audit program.  
Assist in development of effective auditing tools and training aids  
Execute site area walk through program to ensure compliance and inspection readiness of site at all time.
Support site inspection readiness and inspection management programs.
Coordinate all aspects of inspection logistics at the site and support development of training aids on specific roles, responsibilities, processes and systems associated with inspection management and support.
Support management of writing and on-time completion of regulatory commitments, responses and other correspondence.
Coordinate and assist with key Quality Systems & Compliance meetings.
Identify compliance risks and escalate issues to appropriate levels of management for resolution. 
Identify and drive program improvements. 
Basic Qualifications:
Bachelor's Degree and OR
AA Degree and 2+ years' experience in GMP environment or related field OR
High School Degree and 3+ years' experience in GMP environment or related field
Preferred Qualifications:
Demonstrates excellent organization skills and ability to work on specified projects with tight timelines.
Demonstrates excellent attention to detail.
Demonstrates excellent verbal, written and interpersonal skills.
Demonstrates a working understanding of compliance requirements.
Knowledge of GMPs, FDA, EU and ROW regulatory requirements.
Knowledge of domestic and international regulations including 21 CFR Parts 11, 203, 205. 210, 211, 600, 610, 820; ATMPs; and Health Canada R.S.C., 1985, F-27, Section 30; as well as ICH, ISO and USP / EP compendial standards and principals.
Auditing experience and ability to perform on-site as well as investigative audits, ASQ Certification a plus.
Knowledge of the regulatory requirements related to Cell Therapy, Biologics and pharmaceuticals
Practical understanding of current GMP and GDP concepts and industry practices. 
Experience preparing for regulatory inspections and external audits.
Does this sound like you? If so, apply now!
*This Position qualifies for a $8,000 Sign-on Bonus, $4,000 payable within 30 days of start date and $4,000 payable following 6 months of continuous employment. Payments are subject to a 1-year repayment agreement from date of payment issue. Applies to external hires only.