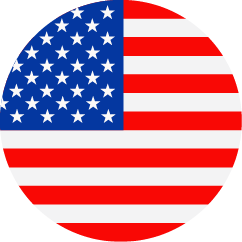 cGMP Cleaner - $8,000* Sign On
美国 - 马里兰州 - 弗雷德里克
制造运营和供应链
正式员工
职位描述
*** We are ramping up for commercial production - numerous positions available! If you have been thinking about a new job, now is a great time to apply! ***
Everyone at Kite is grounded by one common goal – curing cancer. Every single day, we seek to establish a direct line between that purpose and our day-to-day work. Join us in this mission!
We are seeking a highly motivated individual to join our Manufacturing organization as a cGMP Cleaner and support the startup of Kite's brand new, state of the art, commercial Cell Therapy facility in Frederick, Maryland.  The cGMP Cleaner, internally known as a Lab Tech I, will provide 3rd shift cGMP cleaning requirements and sterile and non-sterile garment stocking for our ISO Class rooms and Controlled Non-Classified Lab Areas.
Shift: Sunday-Tuesday-Saturday -10:00PM-6:30 AM
Responsibilities of the cGMP Cleaner Include:
Performs sanitary cleaning activities as defined by established operating procedures and as directed by Manager/Supervisor

Performs sterile and non-sterile stocking, staging and shifting (FIFO) of usable garments for multiple gowning rooms

Maintains accurate and complete records

Attends and completes all training required by Company SOPs, procedures and policies

Maintains accurate and complete inventory of cleaning supplies ensuring supplies are never depleted

Reviews and provides signatory signoff of documentation

Provides accurate and complete assistance to other Departments as needed

Works in a safe and effective manner in accordance with all company, state and federal rules and regulations

Perform any other tasks/duties as assigned by management

Embrace the QUALITY culture
Basic Requirements:
AA Degree
OR
High School Degree with 1+ years of operations and/or pharmaceutical / biotechnology and/or manufacturing experience
Physical Environment and Physical Requirements:
Physically capable to don and wear cleanroom/protective gowning and equipment, including but not limited to gowning, goggles, face shields, and protective gloves (PPE are essential for the health and safety of employees)

Perform operations within an ISO Class clean rooms

Employee must be able to occasionally lift and/or move up to 40 pounds

Must be able to squat, bend, kneel, and or reach for 80% of a shift

Must be able to stand, walk, and/or move about for 80% of a shift
Preferred Qualifications:
Clean Room sanitization experience or cGMP operational experience a plus

Ability to strictly adhere to the Company's rules, regulations and operating procedures as they apply to the position and general employment

Ability to work in a clean room environment where Biohazardous & Hazardous waste are handled and removed daily

Ability to work in a team oriented environment

Must be able to read, write and comprehend documents in Standard English such as Standard Operating Procedures, manufacturing schedules, operating manuals and company & safety policies

Ability to work overtime and holidays as needed

Must have a strong work ethic and demonstrate dependability and timeliness

Good interpersonal, verbal and written communication skills are essential in this collaborative work environment

Comfortable in a fast-paced company environment with minimal direction and able to adjust workload based upon changing priorities
*This Position qualifies for a Bonus, $4,000 payable within 30 days of start date and $4,000 payable following 6 months of continuous employment. Payments are subject to a 1-year repayment agreement from date of payment issue. Applies to external hires only.
Does this sound like you? If so, apply today!
#LI-ML1
#MFG123MD