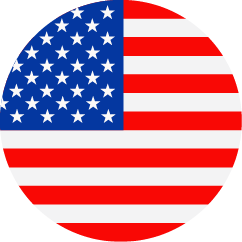 Maintenance Technician II - $8,000* Sign On
United States - California - San Diego
Facilities Operations/EH&S
Regular
Job Description
We are seeking a Maintenance Technician II to join our team here at our biotechnology facility in Oceanside, CA
Specific responsibilities:
Install, calibrate, troubleshoot, repair, and modify process control instruments or systems for manufacturing applications.
Install, calibrate, troubleshoot, repair, and modify electronic, electromechanical, and pneumatic control devices for utility systems which support the manufacturing facilities.
Perform calibrations and scheduled preventive maintenance on analytical and other laboratory instruments
Test control systems and assist in validation of new and existing manufacturing facilities
Continuously evaluate

maintenance/calibration

practices to eliminate nonproductive activities and implement productivity enhancements
Required skills:
Must possess full knowledge of the fundamental operating principles of industrial process instrumentation and process control systems
Be proficient in ISA standards and practices for instrumentation
Understands impact of equipment and system changes and alarms through DCS, Delta V, and/or local loop controllers
Knowledge of and ability to use Computerized Maintenance and Calibration Management Systems
Essential duties and job functions:  
Performs installation, maintenance and repairs of line manufacturing equipment.
Independently locates and diagnoses failure, replaces defective components, and performs basic troubleshooting using standard electronic equipment, detailed drawings, diagrams, sketches, specifications, prints, manuals and verbal and/or written instructions. 
Maintains appropriate maintenance and repair logs. 
Uses a variety of hand, power and test tools and

equipment.  

Provides general maintenance support as designated by supervisor to include any or all of the following areas: utility equipment; HVAC equipment; water for injection; product storage; welding, fabricating, construction, and installations.
Coordinates maintenance on critical systems/equipment with supervisor.
Creates or revises standard operating procedures.
Complies with all safety regulations and current Good Manufacturing Practices (GMPs). 
May be required to perform the duties of Maintenance Tech I as required by supervisor.
Performs multi-shift work as required.
Is required to respond to emergency notifications via phone after hours as needed.
Metrology:
May be required to perform calibrations per Metrology procedure as designated by Supervisor.
Calibration responsibilities may include: temperature; pressure differential room pressures; chart recorders;

freezers/refrigerators;

incubators; HVAC.
May create calibration procedures for new systems.
Basic Qualifications:
Bachelor's degree with 2+ years of experience in maintenance in a biotech/pharma industry Or
AA degree with 4+ years of experience in maintenance in a biotech/pharma industry Or
High School diploma with 5+ years of experience in a biotech/pharma experience
Preferred Qualifications:
Demonstrates knowledge of current Good Manufacturing Practices (GMPs) and safety regulations.
Previous experience with initiating and owning quality records such as deviations, CAPAs, and Change desirable. 
Previous experience in biotech or pharmaceuticals commercial manufacturing environment desirable.
Utilizes established precedents and

policies.  

Possesses good verbal, written, and interpersonal communication skills.
Demonstrates a working knowledge in Microsoft Office applications.
Demonstrates knowledge of maintenance systems, methods and procedures.
Is able to recognize deviation from accepted practice and troubleshoot.
3+ years of relevant experience and a high school diploma.
Current Leaving Certificate and Trades Certificate GSL.