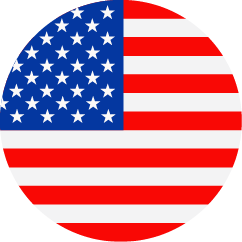 Senior Director, IT Business Operations
United States - California - Santa Monica
Information Technology
Regular
Job Description
Everyone at Kite is grounded by one goal – curing cancer. Every single day, we seek to establish a direct line between that purpose and our day-to-day work. Join us in our mission!
Job Purpose/Role:
Reporting to and working side-by-side with Kite's CIO, the Senior Director, IT Business Operations will be a critical partner in ensuring that overall work within the organization flows smoothly by driving operational efficiency and effectiveness, strategic alignment, and integration of activities. The role will serve as thought partner to the CIO in the design and execution of IT strategy & transformation, enabling running of IT as a Business. This will be accomplished thru effective leadership of the IT PMO, IT sourcing strategy & vendor management, end-user services, IT perf measurement, and IT finance/resource mgmt. The leader will also partner with Gilead IT in technology delivery and support for Kite G&A functions.
This highly visible role will draw upon expertise in business analytics, financial analysis, strategic planning, and operational excellence to help lead the operating cadence for Kite IT globally. The leader will lead internal communications, including executive presentations to the C-Suite, and coordination of information across the IT leadership team, working closely with the CIO's administrative coordinator. The right candidate will also lead internal initiatives that help the organization operate more smoothly, ensure employee engagement across the organization, and help IT function as seamlessly as possible.
Key Accountabilities:
IT strategy: 
Work closely with CIO and rest of IT leadership to define Kite's IT strategy; own IT strategy and transformation proposal
Performance management: 
Define, track and communicate comprehensive IT performance
Financial management: 
Serve as key liaison to Kite Finance team on overall financial management for the IT organization
Oversee annual IT budgeting process, and define IT P&L targets
Review IT costs and cost structures for IT services & products, so financial implications of IT projects and activities are communicated to IT and business executives
Vendor management:
Lead IT sourcing strategy design and rollout, incl. selection and management of strategic vendors, insourcing of critical capabilities
Performance management:
Define and measure SLAs of IT end-user services
Support IT functions in ensuring compliance with key tech standards, and delivering against Kite's architecture roadmap
IT org development:
Support IT teams in designing and implementing their org structures; vet any net new capability addition across IT teams
Oversee IT workforce management, including sourcing, training and development of staff
Program and change management
Facilitate and oversee IT Investment Governance, including multi-year roadmapping and quarterly portfolio reviews; vet any IT investments outside governance approvals
Support delivery of IT projects by provisioning IT PM resources
Participate in Gilead IT investment governance, identify Gilead roll-outs impacting Kite, communicate impact to affected IT BRMs
Support Kite and Gilead IT teams in enabling streamlined execution of Gilead-led delivery across Kite functions
Business solution delivery:
Act as IT point of contact for G&A functions, defining tech, digital, and data & analytics requirements to meet business objectives
Mobilize capabilities from across Kite IT and Gilead IT to enable delivery of tech solutions to G&A functions
Basic Qualifications:
Advanced scientific degree (i.e. MD, PharmD, PhD) and 12+ years' experience in tech consulting / tech strategy OR
Master's Degree and 12+ years' experience in tech consulting / tech strategy OR
Bachelor's Degree and 14+ years' experience in tech consulting / tech strategy OR
High School Degree and 18+ years' experience in tech consulting / tech strategy
Preferred Qualifications:
Validated deep understanding of key dimensions of IT strategy and operations.
Experience of working directly under CIO / equivalent
Experience in Life Sciences
Experience in active IT portfolio management (eg., reporting, dashboarding, incident resolution)
Experience in leading transformations activities across IT org.
Ability to identify an act on opportunities for continuous improvement
Recognized "Thought Leader" with excellent executive communication skills, and commanding presence in discussions with senior leadership
Ability to communicate clearly and concisely with internal IT stakeholders, and with Business partners
Confirmed ability in handling the financials of a business function, including annual budgeting, frequent tracking and reporting on actuals
Validated ability to function and lead teams in a dynamic and often-ambiguous environment
Confirmed experience in negotiating large scale software and services contracts and leading vendor relations
Ability to multi-task and monitor / handle multiple projects and priorities
Enthusiastic self-starter with excelled problem-solving skills; ability to plan and organize with and through people
Consistent track record of working in Agile (e.g. SAFe, Scrum, Kanban) and DevOps ways of working in the IT landscape
Does this sound like you? If so, please apply today!